Each September, the Colorado high country erupts in color, as mountainsides covered in aspen groves turn a brilliant gold and orange. The change typically begins by mid-September and reaches its peak near the end of the month.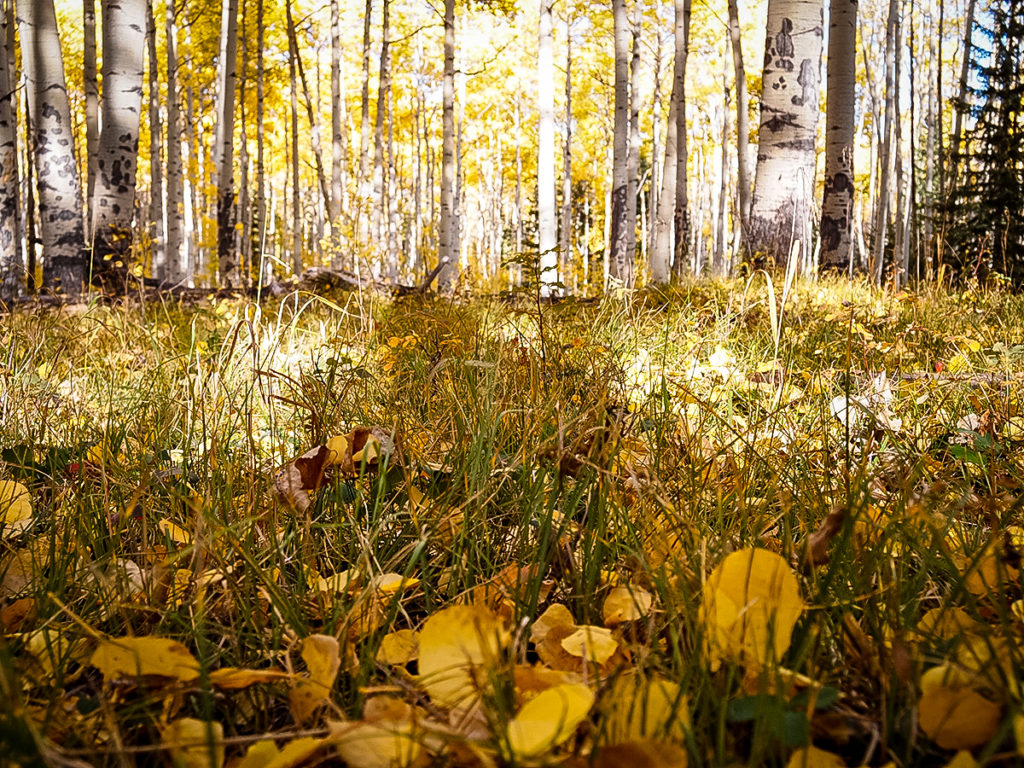 About the Quaking Aspen
Aspens are one of the most widely distributed native trees to North America, but most of the continent's aspen forests are located in Colorado and Utah. Here along the Vail Valley, we're fortunate to have some expansive aspen groves. At our private mountain base, our guests enjoy horseback riding and ATV Tours through some spectacular stands of old growth aspen trees.
In addition to bearing seeds, aspens primarily regenerate by sending up shoots and suckers from lateral root systems. That means an entire aspen grove could be comprised of just a few plants, or in some cases, even a single plant. This is what allows aspens to take the title for being the largest plant on earth!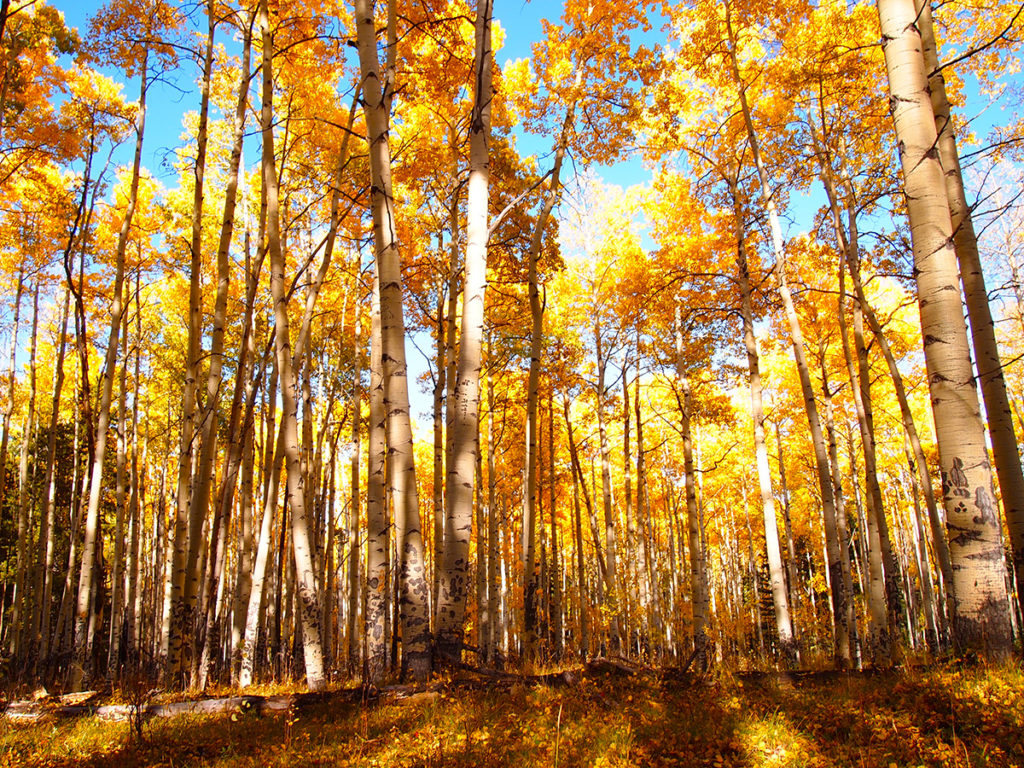 Viewing Colorado's Aspen Trees
The colorful displays of aspen trees in September are beautiful when viewed from a distance, when entire mountains are streaked with highlights. However, the best way to enjoy aspen trees is to stand in their midst. Its full name is the quaking aspen (Populus tremuloides), because with even the slightest breeze, the entire canopy will tremble in the faint whisper of leaves.
It's a very special thing, to stand beneath this shimmering roof with the September sunlight filtering through. If you've never experienced it, make it a point to spend some time beneath the aspens on your next trip to Colorado.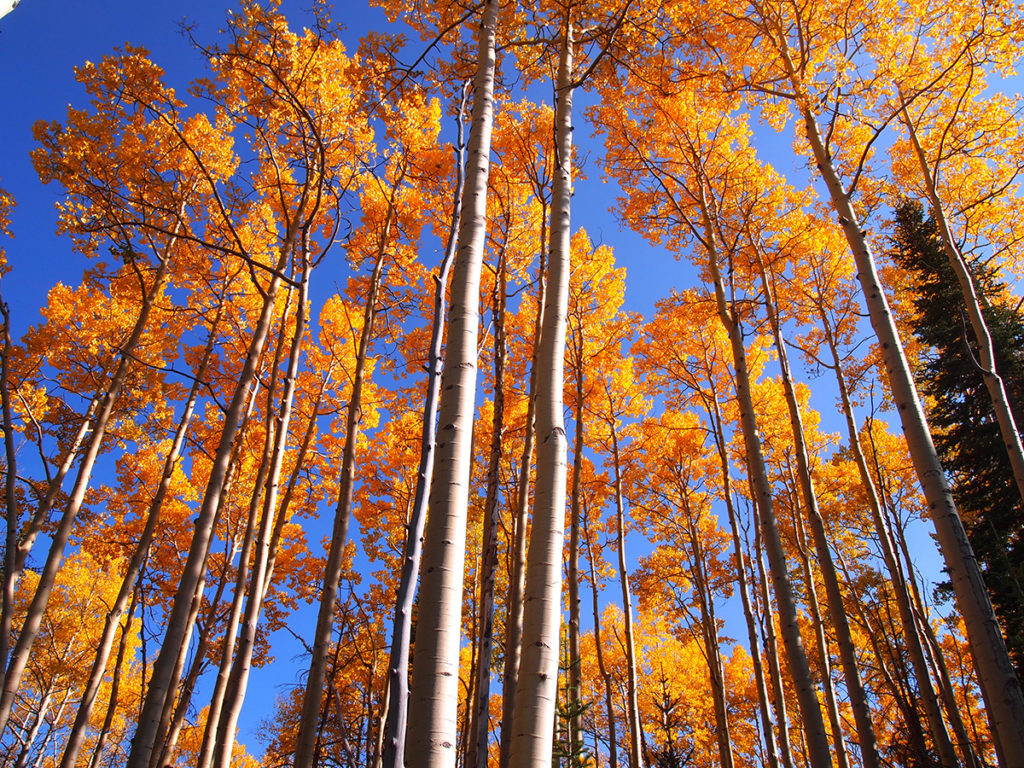 Adventures With Sage
Here at Sage Outdoor Adventures, we take pride in offering guided trips on a private mountain that contains more acreage than Vail Ski area. We experience the spirit of the old west on horseback rides across this historic ranch and bordering wilderness area. And we grin from ear to ear while cruising through this wild country with the wind in our face on side-by-side ATV rides.
Come enjoy the aspens, enjoy the mountains and capture quality time with your family or friends this September here in Colorado. For information on our trips, you can explore our website at SageOutdoorAdventures.com. Or you can call us with questions at 970-476-3700. We'd love to help you plan a memorable Colorado mountain adventure!